Don't Miss the Chances to Become the Leading Companies in IP
The CIPIS 2014 sponsorship opportunities contain a wide range of benefits regardless of the size of your company and the level of your current market presence. We can offer a number of sponsorship options designed to effectively present your knowledge, expertise and capability: More sponsorship details, Please contact the CIPIS Organizing Committee.
We create unique platform to network with a targeted group of top decision makers in the market.
We assist you in winning prospective clients, strengthening existing clients and enhancing
your company profile with minimum input and maximum benefits.
Imperial Sponsor

website:
http://www.carpmaels.com
Carpmaels & Ransford LLP is a leading European intellectual property firm which has been at
the vanguard of intellectual property work for over 200 years. It has long-standing client
relationships in the Asia, North America and across Europe. The firm's patent work spans all
areas of technology from life-saving pharmaceuticals to ground-breaking biotechnology, and
medical devices to consumer electronics. The firm is held in very high regard for its handling of
patent revocation cases before the EPO and is top-ranked by the leading legal directories,
including Managing IP (MIP), Chambers & Partners, Legal 500 and IAM Patent 1000.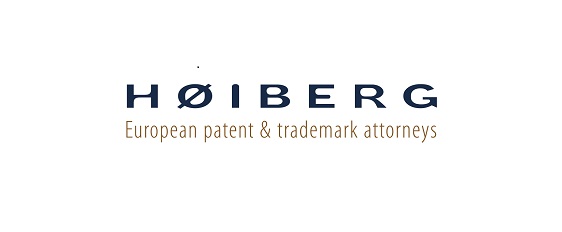 Website:
www.hoiberg.com
HØIBERG is a patent and trademark agency providing services within all fields of Intellectual Property Rights (IPR), including Patents, Trademarks and Designs, IPR Strategy, Licensing, Due Diligence, EPO Applications, Oppositions and Appeals.
We provide expert IPR knowledge in all fields of technology ranging from biotech, medtech, nanotech, chemistry and cleantech to software, electronics and mechanics.
Our clients include a wide range of both newly founded as well as established national and international companies and also scientists from universities and hospitals.
We assist you at every stage of development – from idea to realisation.

website::
www.stoel.com
As a U.S.-based, full-service business law firm, Stoel Rives LLP provides intellectual property services to China-based companies seeking to expand to or with a presence in the United States. With experience in prosecution and enforcement services, members of the Firm's China practice help clients protect their intellectual property with trademarks, copyrights, patents and through licensing and other strategic partnerships. Our IP attorneys have credentials and experience protecting intellectual property across a wide range of technical and scientific disciplines, including electrical engineering, physics, software engineering, optics, mechanical engineering, chemistry, biology and life sciences. Stoel Rives has offices throughout the Western U.S. and beyond.
Visit
www.stoel.com/china
for more information.
website::
http://www.shp-ip.com
With a vast experience in Europe and Germany and on an international level, Stolmár & Partner with its main office in Munich is a steadily growing IP law firm with at present 15 highly qualified patent, trademark and design attorneys and 30 paralegals and technical specialists. Our attorneys are admitted to practice before the European Patent Office (EPO), the German Patent and Trademark Office (GPTO), Germany's Federal Patent Court, the German Federal Supreme Court (BGH) and the Office for Harmonization in the Internal Market (OHIM). Further before the French (INPI), the Swiss (IGE), the Austrian Patent Office and the USPTO. Besides the Munich office, Stolmár & Partner has branch offices in Stuttgart, Murten (Switzerland) and most recently also in Seoul. Additional technical and scientific specialists provide in-depth competence in various technical areas. The technical focus of Stolmár & Partner is predominantly in the area of chemistry , materials science, pharmaceuiticals, IT/softwar, semiconductors, automotive and household appliances. A special focus of Stolmár & Partner are besides prosecution of patent and trademark cases patent opposition proceedings before the EPO, trademark opposition before the OHIM and invalidation (nullity) proceedings before the Federal Patent Court in patent and Trademark Cases and before OHIM in Trademark matters. Further, Stolmár & Partner is known for patent and trademark litigation in Germany and assistance in IPOs and M & A.

website::
www.minesoft.com
Minesoft is a global patent information solutions provider. Our solutions encompass IP research, monitoring and analysis, IP document retrieval, patent archiving and competitive intelligence systems. Our strong in-house development team continually enhances a product range that is at the forefront of today's patent information sector, including PatBase (a global patent database), Patent Order (a rapid patent document delivery service) and PatentArchive (a patent information management system). Minesoft clients include leading patent-litigating law firms, patent attorneys, national patent offices and large corporations from around the world.

website::
www.questel.com
Questel is a SaaS (Software as a Service) provider dedicated to Intellectual Property. Our solutions cover the entire Innovation Lifecycle, from idea to product. Competitive/Technological Alert and Idea Capture Inventor Portal and Freedom to Operate Patent Portfolio Management Patent Portfolio Monetization and Licensing Questel offers a worldwide & unique database allowing to analyze, map and share information online. Questel offers consulting and training services, both on-line and on-site. Established in 1970, Questel is present in more than 30 countries with offices in Paris, London, Washington, Tokyo and Beijing. With more than 3000 companies worldwide and 5000 users, our solutions target different company actors: Business Development, R&D, IP Department, Legal Department, Strategic Department, Financial & Licensing Department.

website::
http://www.multiling.com
Founded in 1988, MultiLing is the innovative leader in IP translation and related services for foreign patent filings by Global 500 legal teams. The company defined and continues to drive best practices for foreign patent filings, which include in-country native linguists, scientists, engineers and legal specialists who interact through processes and technologies that increase quality, consistency and on-time delivery at a fair value. After partnering with MultiLing, multinational clients such as Procter & Gamble, Yokohama Rubber and Dow Corning experienced increased patent filings, decreased office actions, reduced invalidation risk, and faster time to grant.

website::
www.kilpatricktownsend.com
Kilpatrick Townsend has more than 620 lawyers in 17 offices extending into the four corners of the continental United States, Asia and Europe, including major markets Atlanta, Denver, Los Angeles, New York, San Diego, San Francisco, Seattle, Washington, DC, Shanghai, Tokyo, and Stockholm. Globally, Kilpatrick Townsend provides clients with legal representation in the following areas: Business and Finance; Intellectual Property; Litigation; Technology Transactions; Construction and Infrastructure; and Labor and Employment. In our Shanghai office, we primarily focus on intellectual property and corporate needs of our clients including both China-based companies and American companies with interests in the region. The legal, educational, cultural and linguistic diversity of our Shanghai team allows our attorneys to assist clients in both planning and execution.

website::
www.lexorbis.com
LexOrbis is a full service IP firm, offering end-to-end Intellectual Property Services. Based in New Delhi, India, the firm was set up in 1997 by five legal professionals. Today it has over 65 feeearnersincluding a team of 13 lawyers and a pool of over 22 scientific and technicalexperts from variousfieldsincludinglifesciences, information &communicationtechnology, software, electrical and electronics. The firm represents a large number of multi-nationalcorporations, Indian technologycompanies, public sectorundertakings as well as Indian and overseasuniversities and research institutions. The firm is rankedamongst the Top Indian Patent filing and prosecutionfirms. Our team of lawyersalsostrategize and handle highstake IP transactional and litigationissues and representclients at all judicial and quasi-judicial forums such as Intellectual Property Offices, the Appellate Board, District Courts, High Court and the Supreme Court of India. The firm'slitigation team is headed by Mr. Ramesh Babu MR, a partner and an Advocate-on-record with the Supreme Court of India, with over 25 years of litigationexperience. The team alsocomprises of Ms. Manisha Singh Nair, MrAbhaiPandey, Mr. DeepakSriniwas and Ms. PoojaDodd, all leadingnames in the field of IP, with expertise in Prosecution, litigation, anticounterfieting, transactional and litigationmatters. The firm alsoadvises and handles criminalenforcement of IP violations in India with the assistance of expertinvestigators and lawenforcementagenciessuch as the Police and Customs. The firm boasts of best in the classcost-to-quality matrix and feelsproud with regard to itsresponsiveness, quickturnaround time, practical and creativeadvices.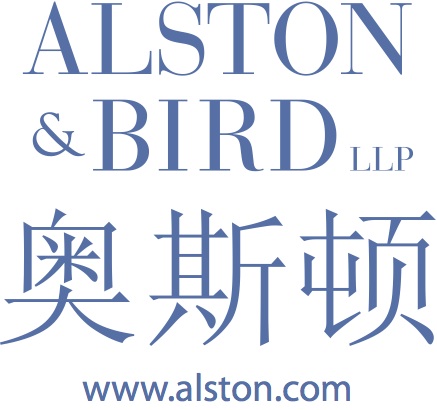 website::
www.alston.com
Intellectual property is the lifeblood of many businesses in today's competitive markets. Since the dawn of intellectual property as a specialty legal practice, Alston & Bird has been there to assist clients with identifying, protecting, managing and defending a myriad of intellectual property assets. From patent, trademark and copyright assets to trade secret, data privacy and domain name issues, our lawyers are versed in all nuances of intellectual property law today.
With a national practice of over 170 expert attorneys dedicated solely to the practice of IP law, our breadth and depth of expertise have earned us global acclaim for many years. Our attorneys are leaders in their specialties, keeping abreast of new developments and market trends and frequently writing for publications and speaking at industry events worldwide. Alston & Bird's IP practice is recognized as a leader in providing exceptional client value and client service.